The Universal Language of Smiles
In the midst of Kenya's vast and remote landscapes, there exists a magical thread that transcends language barriers, cultural divides, and distances. It's the universal language of smiles – a powerful connection that unites hearts and souls even in the most remote corners of the world.
During "The Awakening Trip," as you journeyed through the untouched beauty of Kenya, you encountered a village that embodied the purity of human connection. Far from the bustling cities and modern conveniences, the villagers welcomed you with open arms, infectious laughter, and an unspoken understanding that went beyond words.
---
Photography & videography by
Georgios Kosmas
The smiles that adorned their faces formed a bridge between worlds, erasing differences and inviting you into their world of joy. Laughter echoed through the air as they shared stories, danced with abandon, and celebrated life's simplest pleasures. In their midst, you discovered the power of genuine interaction, where intentions and emotions were communicated through the language of the heart.
---
---
Though separated by miles and backgrounds, this encounter reaffirmed the shared human experiences that connect us all. The villagers' laughter demonstrated that happiness knows no borders, and the authenticity of their interactions spoke volumes about the authenticity of the human spirit.
A Heartfelt Connection in Kenya's Villages
As you continue to reflect on your journey, let the memories of that village remind you of the beauty of pure, unfiltered connections. These moments stand as a reminder that no matter where we come from or what language we speak, the language of kindness, laughter, and smiles is a universal bond that brings us closer together.
May the smiles of that village continue to illuminate your memories, reminding you of the precious moments when hearts connect in ways that words could never fully capture. Your experience serves as a testament to the enduring power of human connection, a source of inspiration that can guide us to seek unity, understanding, and shared joy in our interactions with others.
---
---
---
Kenya's Splendor Unveiled: A Visual Odyssey Through Nature's Masterpieces
In the heart of Kenya's sprawling landscapes, nature unveils its most breathtaking masterpieces – landscapes that seem to have been painted by the hands of a divine artist. During "The Awakening Trip," you embarked on a journey through these enchanting vistas, each one telling a story of time, beauty, and the intricate balance of life.
The Majestic Savannahs:
The savannahs of Kenya stretch out like an endless canvas, where golden grasses sway in rhythm with the wind. Against this backdrop, wildlife thrives in a symphony of existence – lions roar, elephants march, and zebras and wildebeests migrate in a dance of survival. The savannahs are a reminder of nature's grandeur, where the circle of life plays out in vivid detail.

A Symphony of Water and Life:
In the midst of this arid land, water sources become oasis of life and beauty. Lakes shimmer with the reflection of flamingos and other waterfowl, creating scenes that seem too surreal to be real. Here, the harmony between water and wildlife showcases the delicate equilibrium that sustains the ecosystems of Kenya.
---
The Enigmatic Rift Valley:
Kenya's landscapes are also marked by the breathtaking expanse of the Rift Valley, a geological marvel that stretches as far as the eye can see. Its ancient landscapes, adorned with escarpments, lakes, and valleys, tell a story of Earth's evolution and the forces that have shaped the world we know today.
---
Mountains Touching the Sky:
And then, there are Kenya's mountains that pierce the heavens themselves. The snow-capped peaks of Mount Kenya, Africa's second-highest mountain, and the dramatic silhouette of Mount Kilimanjaro, stand as silent witnesses to the grandeur of nature's design. These towering giants create a sense of wonder and awe that inspire both reverence and introspection.
---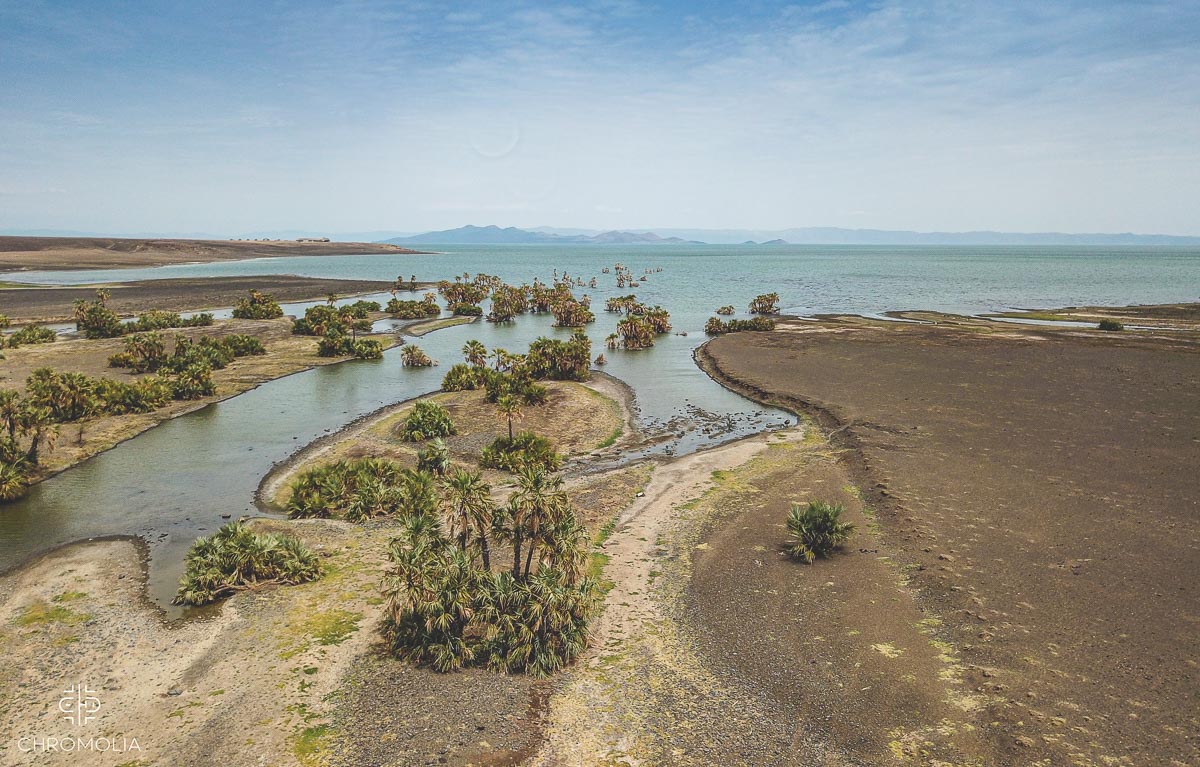 Encounters of Wisdom
In the heart of Kenya's rustic villages, where time flows gently and traditions are etched into every smile, a chance encounter with a wise man brought forth a living repository of knowledge and experience. Standing tall, his hair and beard painted by time itself, he embodied the essence of generations past, carrying with him the wisdom of ages.

During "The Awakening Trip," your journey led you to this village elder, a figure whose presence exuded a quiet grace and the serenity that comes from a life richly lived. His weathered face held stories that spanned epochs, a tapestry woven with threads of triumph and adversity, love and loss, growth and reflection.

As you engaged in conversation, you discovered that every line etched into his features was a roadmap of lessons learned, a testament to the passage of time and the gift of experience. His words flowed like a gentle river, carrying with them insights that only a life deeply connected to the land and its people could provide.
Never seen a white man
In the eyes of the little one, you saw innocence and curiosity mingled with trepidation. The unfamiliarity of seeing a white face evoked fear, a testament to the limited exposure he had to the world beyond his village. Yet, your act of kindness – providing food, water, and support – became a beacon of hope, transforming fear into gratitude and uncertainty into the promise of a better tomorrow.

For that little child, your generosity must have felt like the touch of destiny, as though a guardian angel had reached out to ensure his well-being. In his eyes, you became a symbol of care and compassion, reminding us all that even small gestures can have profound impacts on those in need.

This encounter serves as a reminder that, despite the differences that might separate us, our shared humanity is a bond that can never be broken. The act of offering a helping hand to a child in need transcends language barriers and cultural divides, speaking directly to the heart.

As you carry the memory of this encounter with you, let it remind you of the power of empathy, the impact of a kind gesture, and the potential within us to be a source of light in the lives of others. The child's grateful smile, the warmth of his brotherly embrace, and the connection you formed are testaments to the enduring ability of humanity to find common ground and spread love, one act of kindness at a time.
More than a just scenery
Kenya's landscapes are more than just scenery; they're stories waiting to be discovered, a canvas where nature paints its most vibrant hues. They're invitations to connect with the Earth's primal rhythms and be humbled by the beauty that surrounds us. The landscapes of Kenya teach us that every vista holds a lesson, every sunrise and sunset is a masterpiece, and every corner of this Earth is a treasure waiting to be cherished.
---
---
---
---
As you reflect on the majesty of Kenya's landscapes, may the memories of these vistas continue to inspire you to tread lightly, marvel at the intricacies of the world, and protect the beauty that nature has bestowed upon us. Your journey through these landscapes is a reminder that in nature's embrace, we find not only solace and wonder, but a connection that unites us all.
---
---
---
Journeying to the Secrets of Africa's Mysterious Desert Lake
In the heart of Kenya's vast landscapes, a place of wonder and mystery awaits – Lake Turkana, a colossal desert lake that has captivated explorers and scientists for generations. During "The Awakening Trip," you embarked on an expedition to this enigmatic water body, where nature's secrets are whispered across the tranquil waters.
Lake of Infinite Puzzles:
Lake Turkana, often referred to as the "Jade Sea," is more than just a body of water; it's a riddle that nature seems to delight in keeping. The lake's origins, the source of its water, and the forces that sustain its existence are shrouded in mystery. As you gazed upon its vastness, you became part of the ongoing quest to unravel the secrets hidden beneath its shimmering surface.
A Journey to the Fish Island:
Among the many intriguing facets of Lake Turkana is its small island – a haven for wildlife and a hub of human activity. As you set foot on this island during your exploration, you discovered a world where the rhythms of nature and human life intertwine seamlessly. The island, aptly named the "Fish Island," offers a glimpse into the delicate balance between ecology and human sustenance.
---
---
---
---